Alert
Please note the meeting scheduled for today, Friday, January 21st at 2 p.m. is cancelled due to a quorum of the committee being unable to attend. A meeting will be scheduled for February 2022.
Vacancy on Audit Committee - Applicants Wanted!
Applicants sought to fill vacancy on the Governing Board Audit Committee
Tucson Unified seeks applicants to fill three vacancies on the Governing Board Audit Committee. Committee members assist in assuring that the Tucson Unified Governing Board adequately complies with its fiduciary oversight obligations, help strengthen Tucson Unified's internal financial controls, and help provide greater transparency of the District's sterwardship of tax dollars. This is a non-paid volunteer position.
To apply, please complete the Audit Committee Application.
Audit Committee
Meeting Notice (in PDF): Regular Meeting | Executive Session
Audit Committee Members
The Governing Board has named these members to the District Audit Committee:
Chair: William J. Kelly

, Ed.D.

Vice-Chair: Bernie Wiegandt, CPA
Sarina Ayala Martinez
Jodi Perin
Board Ex-Officio: Natalie Luna Rose
Livestream of Audit Committee Meeting
Audit Committee audio-video archives are located on Livestream, for all meetings after June 2020.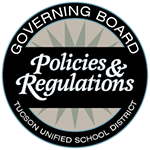 Audit Committee Meetings - Video Archive
Audit Committee audio-video archives are located on
Livestream
, for all meetings after June 2020.
Call to Audience
The Audit Committee is committed to the safety of the entire TUSD community. In order to observe the recommended safeguards for reducing the rate of spread of COVID-19, the following procedures related to the Call to the Audience portion of Audit Committee meetings will be observed:
All public comments for the meeting will be accepted in written form only to include the community member's full name and topic.
Members of the public who wish to address the Audit Committee must submit their written comments via the "Report Your Concern to the Audit Committee" form below. All public comments are due to the Committee no later than 12:00 p.m. on the day of the meeting.
Public comments will be read into the record by the Committee Chair (3 minute maximum per comment).
The remaining rules for Call to the Audience will remain in effect.