Meeting Video - Livestream
Meetings can be viewed here while the meetings are in progress.
(See the Meeting Schedule for the list of meetings scheduled for livestream video.)
Vote to Convene Executive Session
Governing Board Meeting
Complete Agenda and Supporting Materials Now Available on Board Docs
Tucson Unified uses BoardDocs Pro to provide easy access to support materials, greater efficiency for the district, and increased transparency.
To access the agenda items and support materials, go to BoardDocs.
If you need help with this system, please call BoardDocs Customer Service, 1-800-407-0141, Option 1.
Recordings
Audio-video recordings are available shortly after the meetings.
2021 Meeting Videos - Recordings
Audio-video recordings after August are archived at: TUSD Governing Board Meetings on Livestream
Meeting Video - August 24, 2021
Meeting Video - August 10, 2021
Meeting Video - August 4, 2021
Meeting Video - June 22, 2021
Meeting Video - July 20, 2021
Meeting Video - July 13, 2021
Meeting Video - June 8, 2021
Meeting Video - May 25, 2021
Meeting Video - May 11, 2021 Part 1
Meeting Video - May 11, 2021 Part 2
Meeting Video - April 27, 2021
Meeting Video - April 13, 2021
Meeting Video - April 7, 2021
Meeting Video - March 30, 2021
Meeting Video - March 9, 2021
Meeting Video - March 1, 2021
Meeting Video - February 23, 2021
Meeting Video - February 9, 2021
Meeting Video - January 26, 2021
Meeting Video - January 19, 2021
Meeting Video- January 12, 2021
Meeting Video - January 5, 2021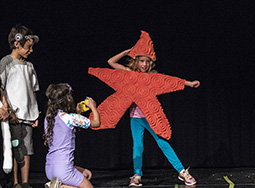 Tucson Unified on Twitter